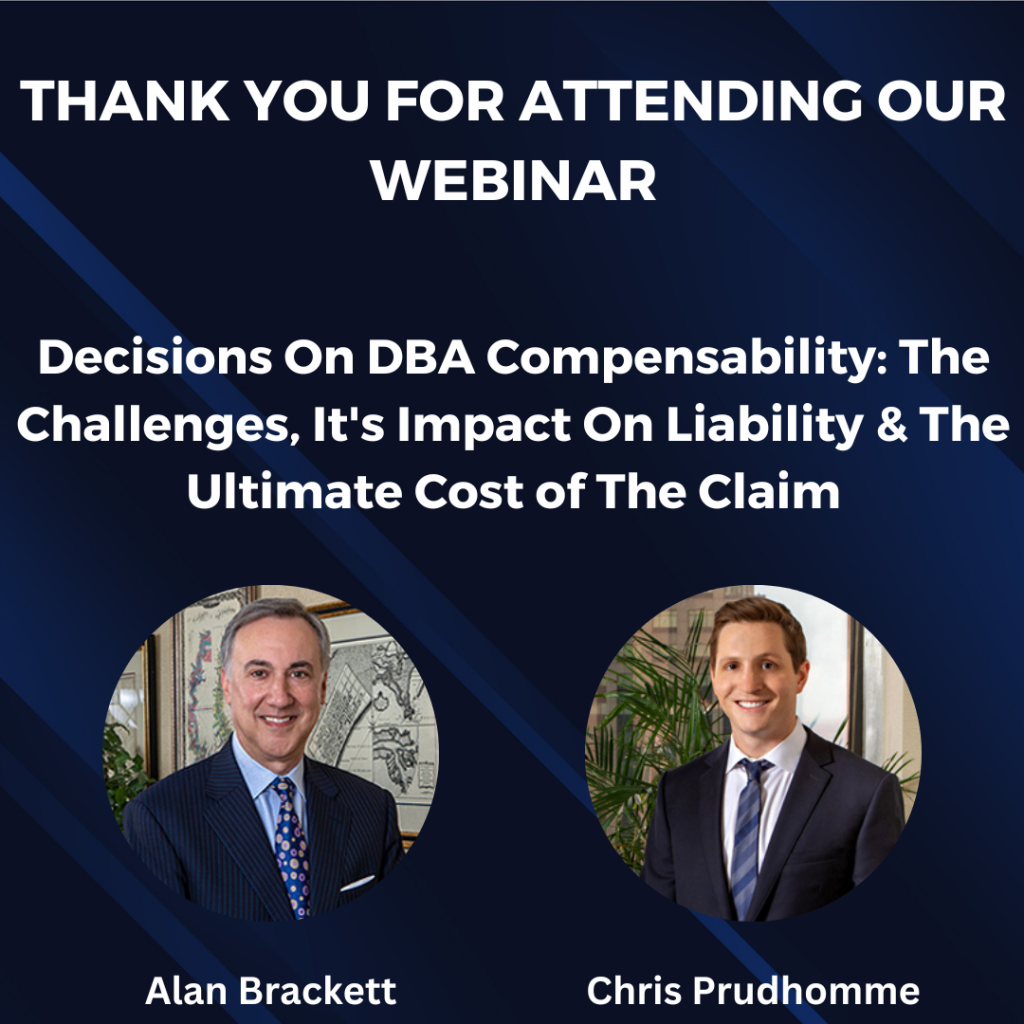 Presented by LMS International & Mouledoux, Bland, Legrand & Brackett
LMS International and Mouledoux, Bland, Legrand & Brackett would like to thank you for attending our free Zoom webinar: "Decisions On DBA Compensability: The Challenges, It's Impact On Liability & The Ultimate Cost of The Claim"
The webinar slides are below.
CEU/CLE Certificates
If you would like to receive CEU and CLE credit for this webinar, please click below to request your certificate. Complete the 'Request for Continuing Education Unit (CEU) Credits Form'. Once we verify your attendance, we will apply your credit & you will receive an email with a certificate of completion for your records shortly thereafter.
Webinar Video
Please be advised, any subsequent viewing of this presentation is not eligible for CEU/CLE credit. Any questions should be directed to clientservices@lmscorp.net. This video is copyrighted by Labor Management Services Inc. No part of this video may be reproduced or transmitted in any form or by any means, electronic or mechanical, without the written permission of the copyright holder.
https://vimeo.com/855492726?share=copy